When I was teaching, I loved the lessons in which we wrote a letter to Father Christmas – in French of course! No matter the age group, including adults, this was an opportunity to let the imagination wander and use a wide range of creative and imaginary vocabulary.
My letter this year is slightly tongue-in-cheek, definitely if a 'money were no object' fantasy list and with every wished for gift having a French link.
A trip to Paris – Isn't this on every Francophiles wish list? To be honest, there are some other places in France that I would prefer to visit because I have been lucky enough to visit Paris many times. However, I have never been to Avignon, Lyon, Nimes and, a little further afield, Corsica and that's just for starters!
Perfume – if you are one of those lovely people who has been following my blog for some time (thank you so much!) you will know of my love for perfume because I have written about it several times. My 'signature perfume' remains 'La Vie est Belle' so I am always happy to receive this but I wouldn't be adverse to being given other perfumes for Christmas, as long as it's French – not strictly true!
A striped (Breton) top – I have also written about my love for this classic item of French clothing, in previous posts: https://fancyingfrance.com/2016/07/31/is-my-obsession-getting-out-of-hand/ I know deep down that I really don't need any more of these 'marinière' tops but I would be more than happy to receive one (or even two) for Christmas; especially as they are now available in such a wide range of colours and styles.
A meal in a French restaurant – Where we live there is a surprising lack of French restaurants and, despite being lucky enough to have a house in France, I still enjoy eating French food in the UK. This usually entails a trip to London. There are many French restaurants that I have never tried, including Le Gavroche and Brasserie Zedel. They are very different; Le Gavroche being Michelin starred and the Brasserie Zedel serving traditional French food at exceptional value. I'd be very happy to try either! Or even both…
Death and Croissants – this is the title of a book by Ian Moore. I'm an avid reader and always have a few books on my Christmas present wish list. I haven't read anything by this author before but this novel is a mystery, set in the Loire valley. Not only is it a thriller, it is also funny. We shall see!
A residential summer course at the Sorbonne University, Paris – I did actually get as far as actively looking into this. Courses are available where you can study various topics in French. They are not purely language based courses. I was interested in the topic of 'Women in French Literature', at the time. However, the cost was very high – although I'm sure it would have been worth it – and then the pandemic arrived…
A French teacher t-shirt – I can't honestly remember where I came across this, probably on Pinterest. It made me smile and although I'm not teaching French any more, nor am I usually a fan of slogan t-shirts (for me that is!) I could make an exception for this one.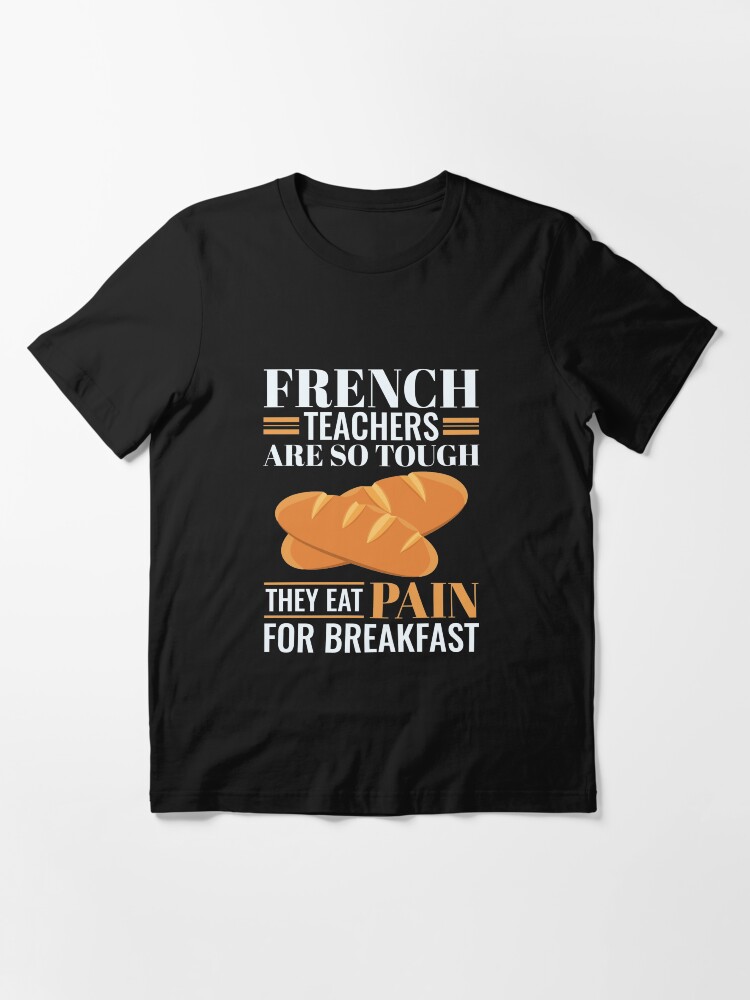 Le Creuset Tagine – I've always had a love for Le Creuset cookware; my mother didn't share this feeling. In fact, she always complained about how heavy my saucepans were to use and she wasn't wrong! I'd still like to have this Tagine in my collection.
Above all, my greatest wish is for a healthy and happy Christmas for all the people I care about the most.
I hope that you too stay safe and well over the festive season.